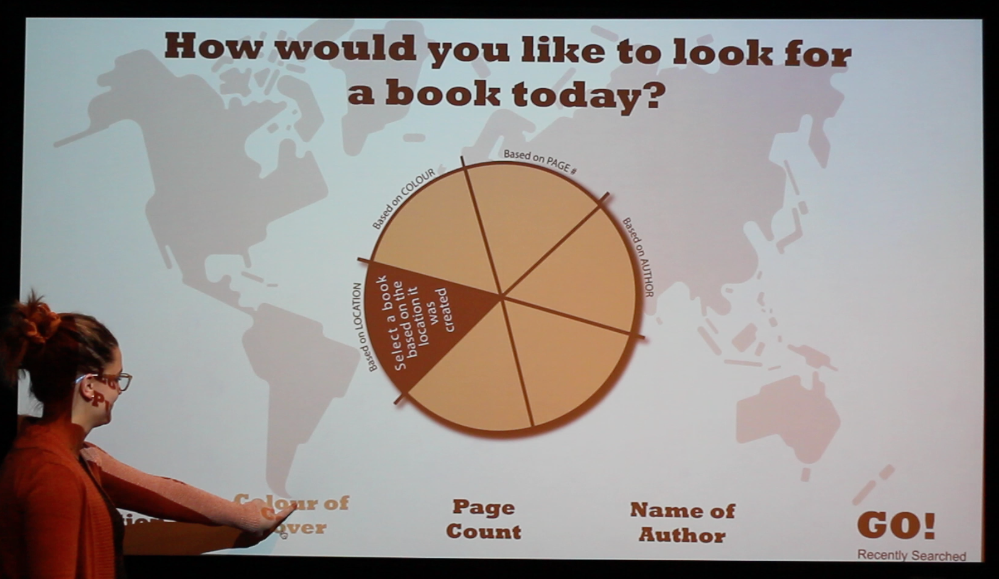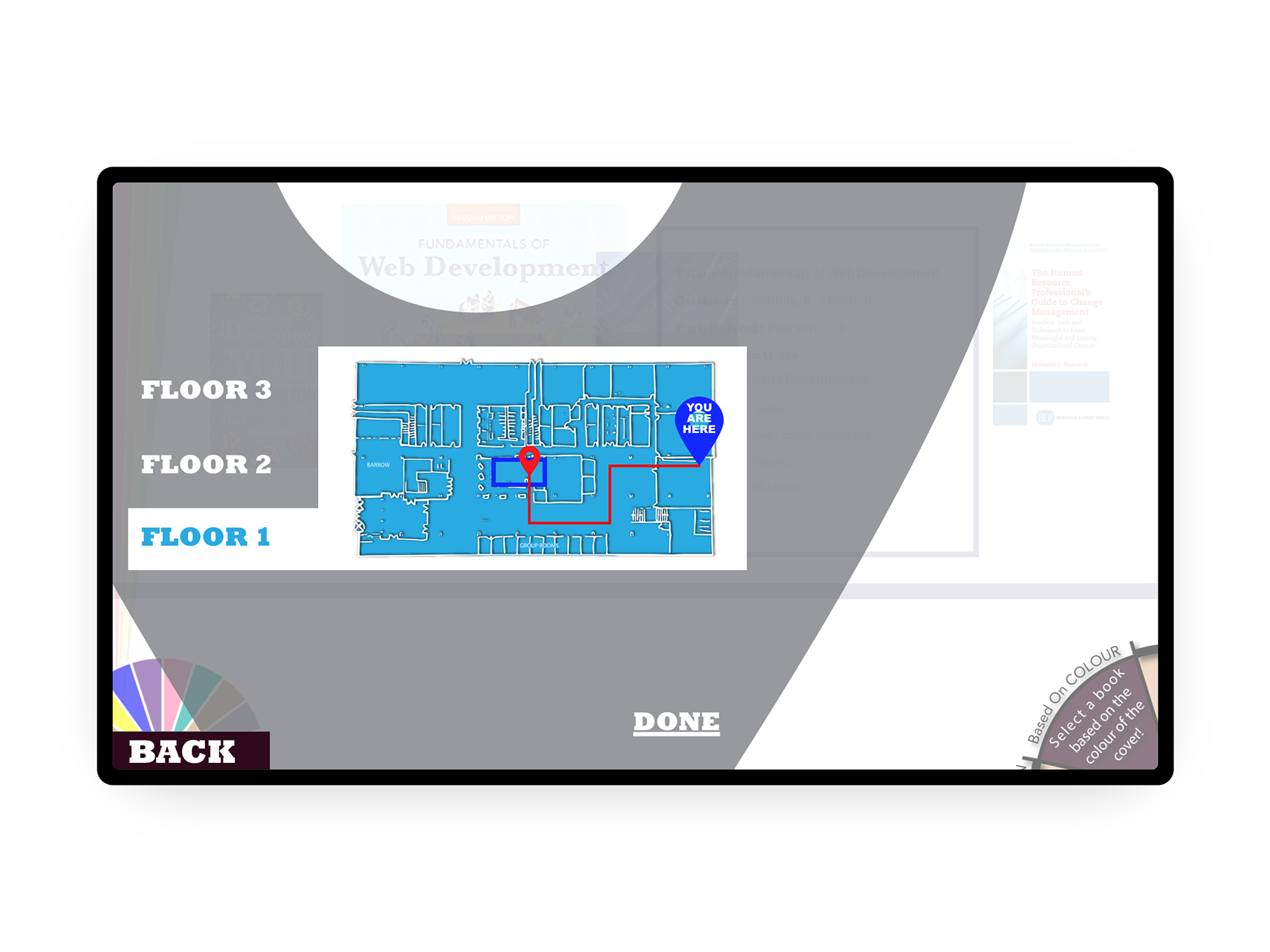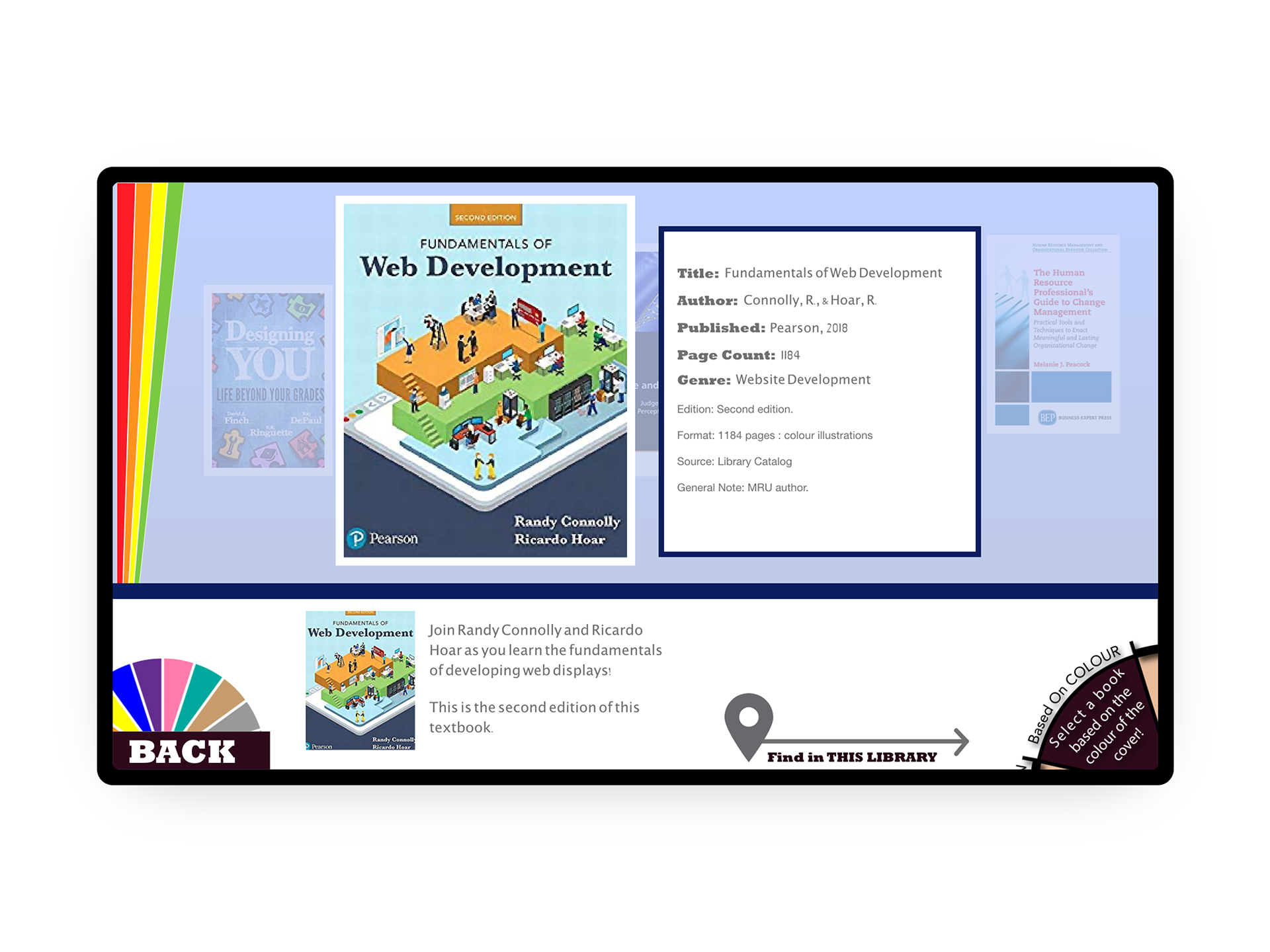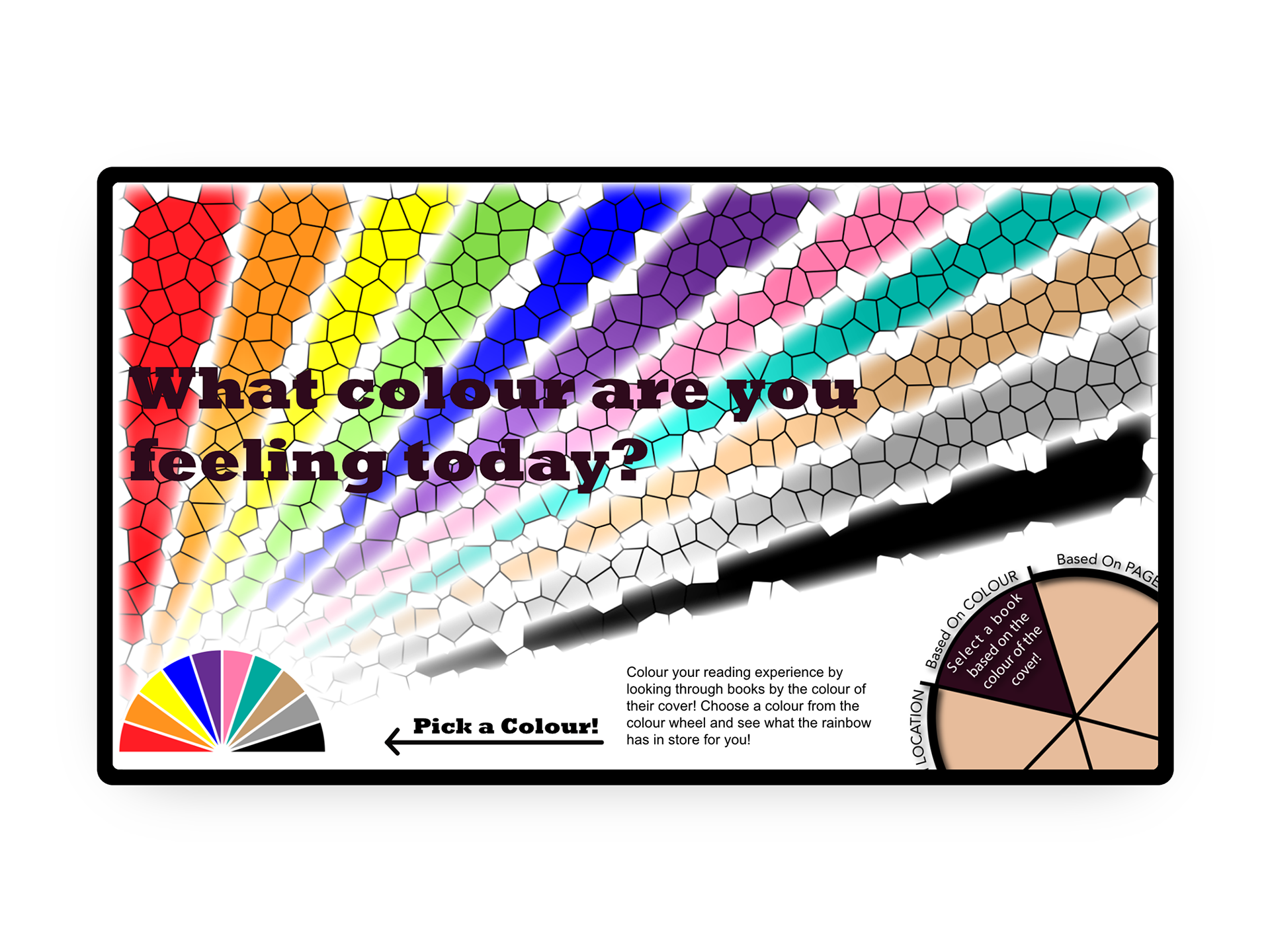 Design an interactive data visualization experience that allows a user to explore the collections of books at the Riddell Library at Mount Royal University. This should be engaging and unique that allows the user to be immersed in an experience when looking for a book in a unique way. This display should be designed for the Riddell Library large data display. 
When looking for books, people always say never judge a book by it's cover. Well, for this display, I wanted to do the opposite. I decided to create a way to look for a book completely based on the way a book looks and the colour of the book covers. I made sure the actions would take place at the bottom of the screen because of the fact that it would be a very large display. I made it visually exciting to make looking for a book a little more interesting than just by author and topic!
Being aware of the size of your display. Because this one was so large, I needed to make sure all the elements were displayed in a way that made sense. I also had to make sure all the interactive bits were low enough where a person could actually interact and it not be awkward.