Physical Interaction & Research - Mount Royal University - 2018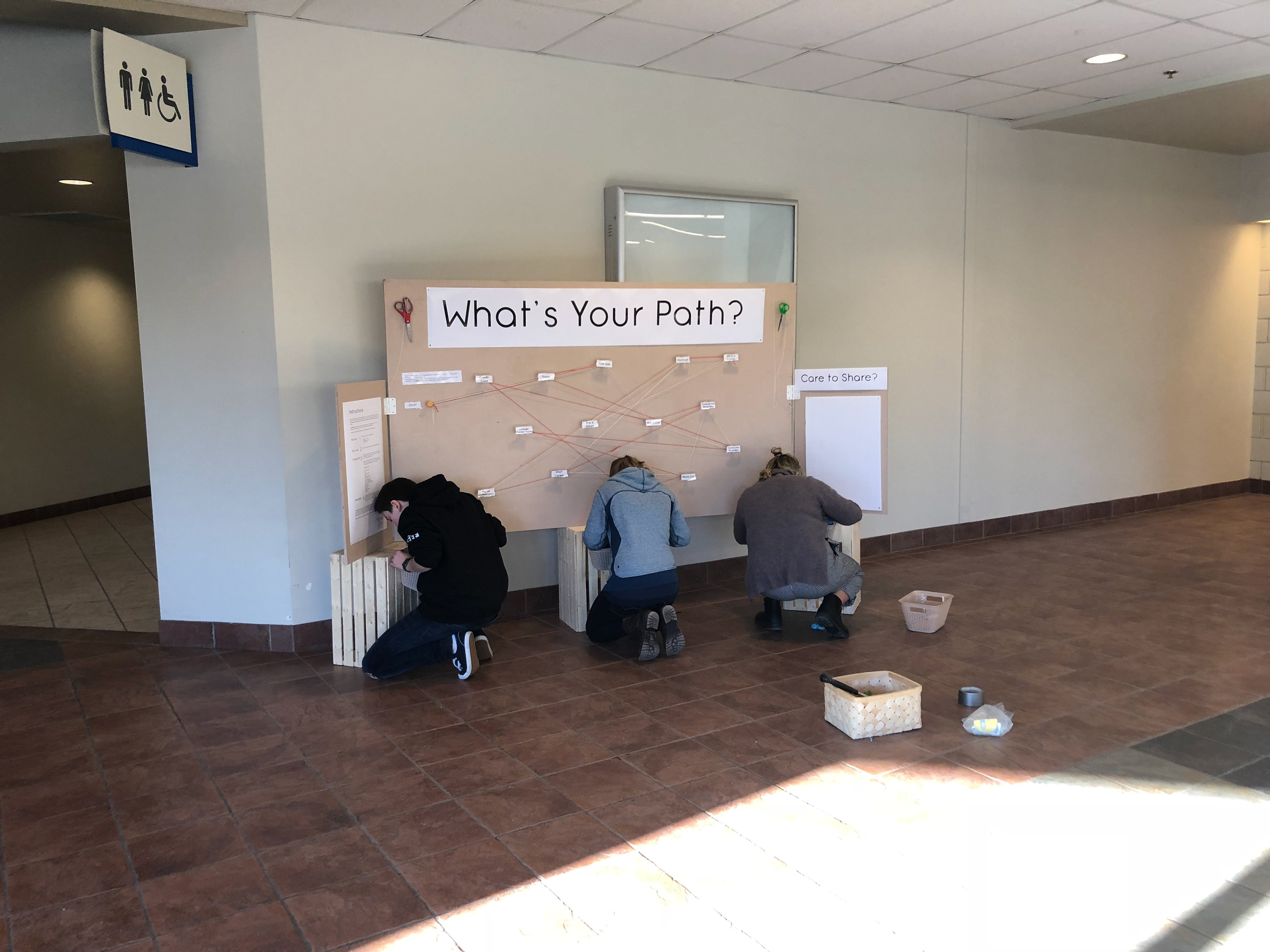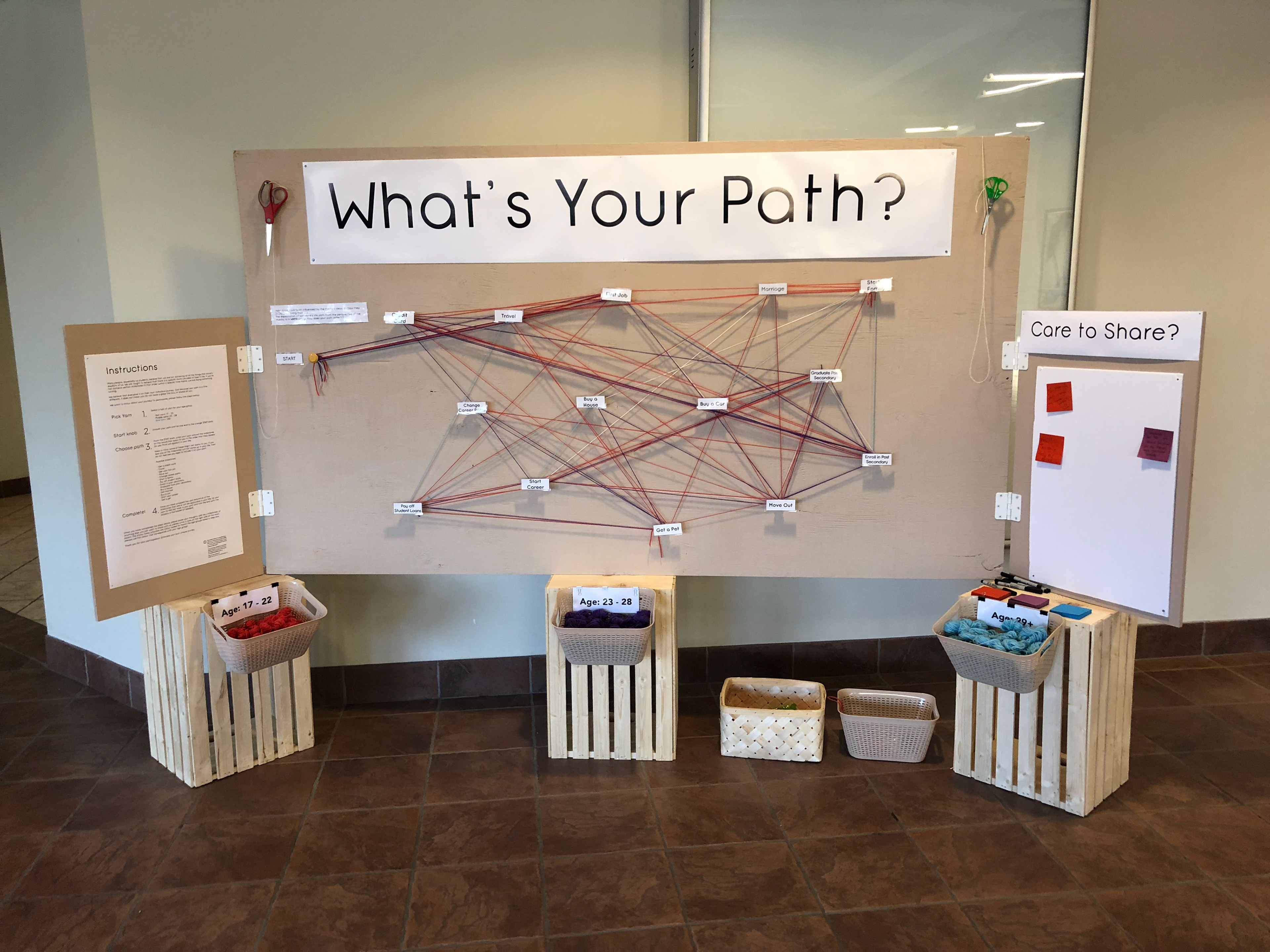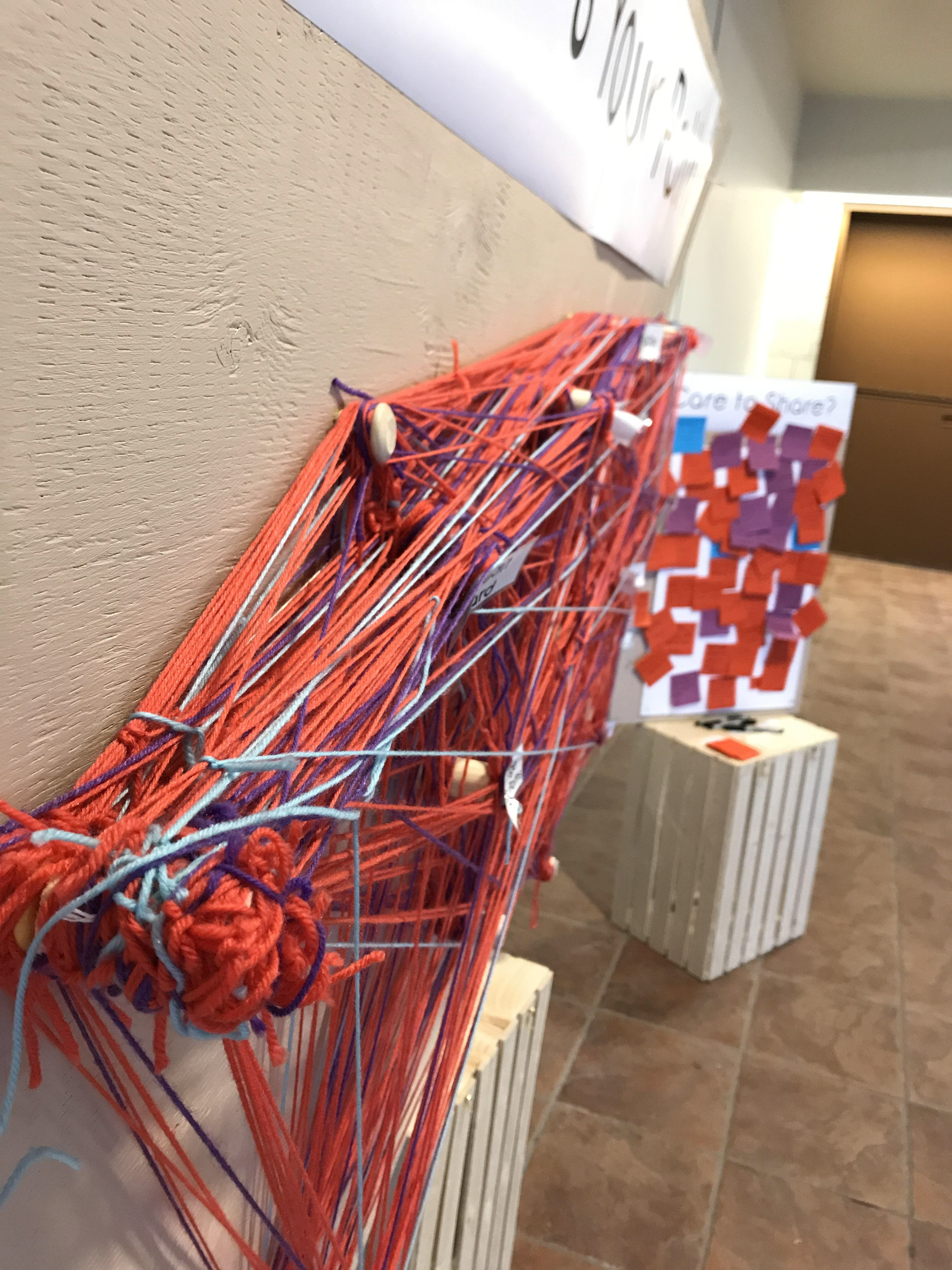 This project requires the creation of a real-world installation of display of data. A plan needed to be made to devise, plan and execute the gathering and displaying of data, meanwhile provoking community engagement while doing so. In designing and planning this project, we needed to plan for the unexpected and physical co-creation. The information given needed to be relatable and the research needed to be reliable and accurate to our best knowledge and ability. We needed the public to walk away with a takeaway. 
My team knew that being in this day in age is stressful and full of pressure. This pressure is put on us from society telling us we should be living life to one path, and if you're not, you are doing something wrong. We took this idea and created an interactive display for people of different ages to visualize their path with typical milestones researched. We had to think about how people would interact with it, and thought that string around knobs on a board would be the easiest, and best way for a user to experience our project with as little confusion as possible. A virtual reality (VR) component was also added to the project later on that showed different people's paths when you put a phone camera to a face. 
After over 110 people interacted, paths that were woven, comments written, and the weight of string used was carefully hand recorded by myself and team members, getting the most accurate results possible. We wanted the public to walk away with themselves being comfortable with their path in life and understand that there is not one way to live life.
Expect the unexpected and be prepared for anything. We would have never imagined the amount of people that interacted with our board that it was overwhelming. It required a lot of TLC throughout the time it was in the public and we spent a lot of long nights fixing it up! 
Completed with: 

A. Boudreau, C. Gale, & A. Villaflores